Wonderful Hand-Made Accessories and Gifts

Coat - Clothes - Key Racks

pine, birch, barnwood, logs with antler knobs

$24 and up. 

Unique, one of a kind.  Call or email if you would like a particular piece, or we will choose a wonderful one for you!

Antler Business Card Holders and Toothpick Holders

just $16 

Cactus, pine and birch salt and pepper shakers approx 2.5" tall

$24 per set 

Bowls (metal, glass, china) with antlers.  $45.  many colors available.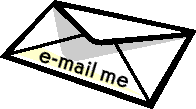 This page was last updated: October 6, 2017
Website Designed and hosted by Joan Pillen© 2009

in the Black Hills of South Dakota

"Bring Something from Nature into Your Home!"

(605) 569-6706 ronsantlerart@gmail.com.